Bubble Football In Swansea
Now we all know it's a little bit rude to brag, so you'll have to forgive our terrible manners now as we're about to tell you just how amazing we all are here at Zorbing Hire UK.  That's not empty words though – we've had years of putting together crazy parties and activities for you fun loving folk in Swansea and all over the country. Especially Bubble Football and Zorb Racing parties!
Our Celebrity Clients
We're even going to go a bit further and do that terrible 'name dropping' that people usually warn against but when you've worked with as many of the well known faces and people that we have, it would be downright silly not to mention them.  If we're good enough for these guys to trust, then surely we're good enough for you too eh?
It's not just about the recognition for us though, it's more that we know with such a high level of visibility (and we don't mean the clear 8ft balls here!) when working with such well known names, it's imperative that they can trust us.  Ready for the drop? Here are some of the great people we've had the great fortune to be working with:
Zorbing Hire Has Been Featured On
---




Why Bubble Football?
We're hugely proud of what we've achieved over the years, as we've provided hundreds of parties and events for anyone and everyone looking for an action packed activity.  We've kept the big kids and the little kids entertained with our fun and unique activities! And not to mention all of our staff are highly experienced in safety, events management and fun!
That's not meant to scare you of course, as our activities are totally safe and hugely popular with everyone from the kids to grandma.  What's not to love about our activities?? They bring out the kid in all of us! Can you imagine your mum and dad both half clad in huge clear balls, on opposite teams in Bubble Football?  Or your aunt and uncle racing their way around an inflatable race track in Zorb Racers? Or your apparently quiet big sister absolutely nailing the only mobile Army assault course in the UK?
Bubble Football For Events
As you can see we have numerous packages available for you from Combat Archery to Nerf Wars, Bubble Football to Zorb Racing both here in Swansea and all over the country as we bring the party to you!  Prices and packages vary so why not get in touch to discuss what would be the perfect party for your fun loving fellows?  
With our team arranging parties, events and charity fundraisers for over 8 years now, there isn't anything we can't help you with so please get in touch on 020 3633 2155 or 07800 550256 and our team will literally get the ball rolling for you.
Summary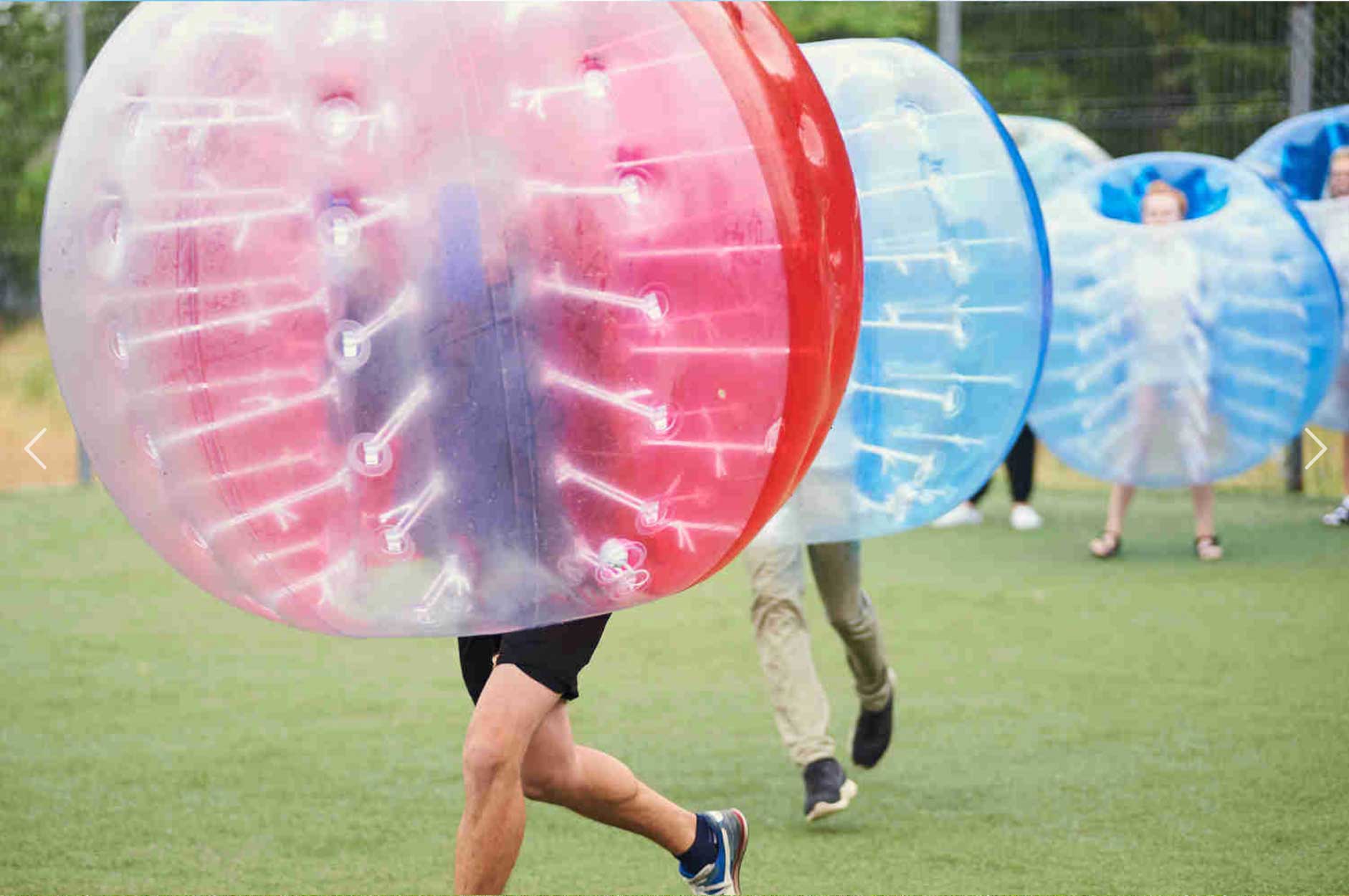 Service Type
Provider Name
Zorbing Hire
,
Swansea PlayFootball
,
926 Llayngefelach Road
,
Swansea
-
SA5 7HR
,
Telephone No.020 3633 2155
Area
Description
Bubble Football Is the latest craze in the UK and you can now hire it out for an event or come to our bubble football venue un Swansea